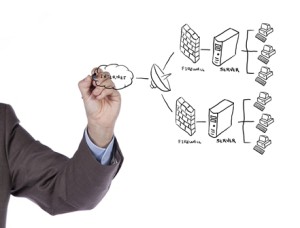 Network Audit
An insecure network can expose a business to innumerable risks and threats. It can become a reason to cause downtime and data loss or theft. Whether preparing, designing, developing, or implementing your network, consider getting a comprehensive account of the structure and operations of your IT network and potential problems.
The network audit services offered by my-audit.gr incorporate wide-ranging measurements to provide our clients with critical information about the capacity and performance of their networks. Our offerings include systematic network analysis and a meticulously prepared report that we use to document our findings. Also, we recommend a practical network plan to highlight effective solutions for possible network threats and issues.
Network Audit – A Means to Review the Integrity, Security and Performance of Networks
my-audit.gr network auditing services are developed to prepare and strengthen your network for your business operations. We strive to ensure your business network is all set to accommodate alterations, whether from mergers and acquisitions, technology modifications, or advanced application implementation.
Network audit performed by my-audit.gr arranges a network that can satisfy your business needs and maximize your profits. We are here to help you set up and maintain a reliable, dynamic, secure, and high-performance network. Our extraordinary tools, unparalleled services, and capable staff give us enough potential to customize our offerings according to our clients' demands.
A few features of our network auditing services that help us top the IT industry are listed below:
Analyzes business systems, data management processes, and network operations.
Performs integrity and security checks.
Determine the scalability of our clients' networks.
Facilitates unstable networks.
Create a baseline to adopt and implement convenient, effective network practices.
my-audit.gr has a group of reliable, proven tools that are just perfect to assess the features and security of diverse platforms and networks.
Contact our qualified, certified, and experienced team today to review the features and elements of our network auditing services.