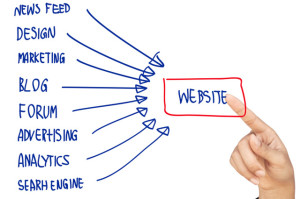 Website Audit
Your website needs to reach its target audience and deliver your message effectively. But to do this successfully, the website must load quickly and feature links that go exactly where they should!
my-audit.gr Website Audit Solutions ensure that your website is able to keep pace with external variations such as evolving search engine algorithms and the ever-changing social media styles. Websites that fail to meet the high standards of search engines usually get penalized and drop in rankings but website owners don't realize this until there is a significant drop in their web traffic.
A regular audit of your website's performance by our experts makes sure that you never lose online viewers, visitors and potential customers.
Avoid Common Mistakes And Attract More Visits!
We make sure that your website doesn't lose its direction in the race to becoming number 1 for search terms. Instead, my-audit.gr experts give you solid, well-tested recommendations to help you best manage our Internet Marketing resources for the short-term and long-term results you want to see!
my-audit.gr provides ongoing website auditing solutions. You can depend on us for a thorough performance analysis and, possibly, a reworked strategy to ensure the success of your website. We'll review it from end to end and give you an actionable assessment report detailing its performance in key areas, including:
Content:  A comprehensive content inventory will review every page of your website to verify the links, images, texts and videos are all functioning the way they should.
Local listings: Our website audit services will also provide stats on your local marketing efforts. my-audit.gr will make sure that your business is easily searchable on your local active internet directories.
Keywords:  We will also research your keywords and phrases to ensure that your website is in step with your audience. This will include the identification of new Meta tags and headers for your web content.
Social Media Integration: An important part of building credible links, we will make sure that your social media initiatives are paying off. Your website needs to be out there in the right places to deliver a good ROI. We'll make sure it does!
Vulnerability Assessment: We will test your web site with our state of the art tools and penetration techniques in order to ensure that your site is safe from attacks like SQL Injection, XSS scripting and other vulnerabilities that could cause your site to be compromised
Let us provide you with a comprehensive analysis of your website's security, architecture, engagement, visibility and usability. Leverage our in-depth reports to prioritize your goals and create an unbeatable marketing strategy that can enhance your influence on the internet.
my-audit.gr Website Audit is your key to insightful, advantageous website strategies. Contact us to find out more about our services.