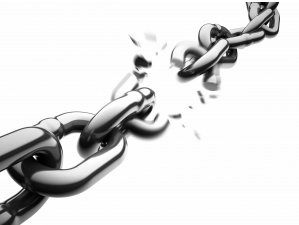 Penetration Test
Confidentiality and security of data must keep pace with the rapidly evolving security threats and modern technologies. Your negligence or inability to secure critical online applications can make you face severe consequences.
Let my-audit.gr help you gain insight into your network from every possible dimension. Our penetration test offerings not only identify possible threats and risks, but also indicate how networks developed to facilitate regular business activities can give malicious hackers an access to backend systems and applications. Our dedicated network specialists simulate real-world attacks to help our clients gain a better understanding of the current threats and vulnerabilities to their network infrastructure.
Penetration Test – Helping You Explore Your External and Internal Network
Although penetration testing is extremely important for the security of every organization, not all penetration test offerings are designed equal. At my-audit.gr, we provide our clients with an all-inclusive penetration testing package. We rely on safe, efficient, and controlled practices to simulate hostile and covert network attacks. This testing service is never complete without covering specific recommendations to reduce possible threats and enhance compliance.
Following are a few important features of our penetration testing service:
Complete inspection of your network infrastructure executed by specialized security analysts.
Meticulous assessment of online services and hosts.
Controlled exercises to exploit key vulnerabilities.
Attempts to breach confidential or important data.
Inclusion of advanced and sophisticated social engineering and hacking techniques.
A detailed report clarifying findings, threats, and recommendations.
Check and Correct Security Limitations Before Hackers Do
my-audit.gr takes absolute pride in its cutting-edge systems and efficient tools that it uses to execute an in-depth analysis of its clients' internal and external networks. Our far-reaching penetration testing package is exclusively designed to lessen your exposure to security attacks.
Get in touch with the skilled team of my-audit.gr today to discuss and fulfill your enterprise's unique security testing challenges.